A polished concrete floor is a perfect solution for large floor areas for warehouses, commercial buildings and production halls, where the floor load has to carry trucks and forklift trucks make short rotating movements.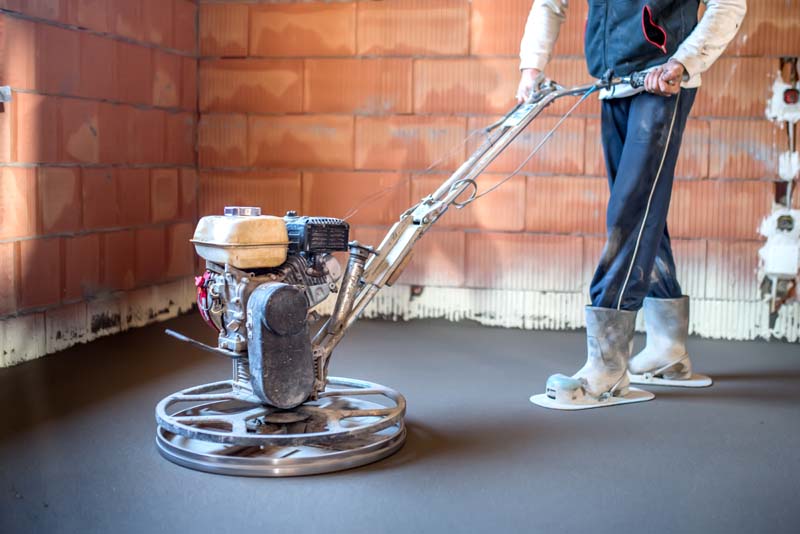 By sprinkling a quartz mixture, the top layer of the concrete is extra hardened. After polishing, this results in a smooth, dust-free «wear layer» which can withstand long-term heavy loads, such as trucks, short movements of loading and unloading equipment, oil and other contaminants, … without degradation.
Polishing quartz is a composition of calibrated quartz between 0.5 and 2.0 mm. This product is mixed with cement on site. The composition of the quartz can be adjusted according to the needs of the project. Larger grain, mixtures with even harder minerals for even heavier loads, Euroquartz offers the possibility!
Chapemix is A « ready to use » mixture of Polish quartz and cement. This product offers the advantage that no more mixing has to be done on site. Because the product always has the same proportion of components, it always has the same processing characteristics.